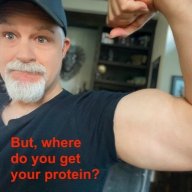 I followed the science; all I found was money.
Staff member
FASTLANE INSIDER
EPIC CONTRIBUTOR
Read Rat-Race Escape!
Read Fastlane!
Read Unscripted!
Summit Attendee
Speedway Pass
User Power
Value/Post Ratio
419%
Jul 23, 2007
35,857
150,223
I thought this was appropriate for its own thread.
As with most things
Unscripted
, most entrepreneurs have it backward.
And we see it here.
I don't know how to do X, Y, or Z!!!
I don't have skill X!
But I don't know how to code/write/copy/design/sell/blah/blah/blah!
Oh well, guess you should just quit eh?