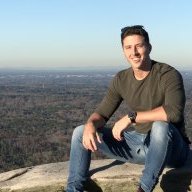 Act. Then Adapt.
FASTLANE INSIDER
Read Fastlane!
Read Unscripted!
Speedway Pass
Nov 15, 2016
477
1,022
26
The warehouse I am working with made a big mistake with customs and a bunch of orders got sent back at once. It led to like $5k+ in charges. It was their fault so they said they'd cover it. So, I considered the whole situation reconciled.
A few weeks later - after about 20 pallets were picked up - I get a message from one of them telling me about their palletizing fees:
This FBA request for 26 pallets took 17 hours total to be prepared across 11 men. We are only taking into account the original prep and not the relabelling done after which took an extra 2 people / 3 hours work. Labor fee as informed above is $40/h. Total cost for labor for this project would then be $7480.
After considering all the trouble and time wasted for the misscommunication about the pickup address, I´ve reached out to my supervisor about this, and we will cut down this labor charge to $4600.
The total shipment was 330 cartons with 3 units each.
The units required zero picking. All that had to be done was add 3 units to each carton (which I provided) - slap on the FBA label - and then palletize.
So... 17 hours x 11 men = 187 man hours. 187 man hours = 11,220 minutes.
11,220 minutes / 330 cartons...
THAT'S 11 MINUTES PER UNIT OR 34 MINUTES PER CARTON.
What in the actual f*ck?
They added on the labeling fees after their "Discount" to $4600 - so it ended up being about $5,500.
I discussed options with these as*holes before we set up the shipment to see what would be the most cost effective. At no point did they ever indicate we were talking these kinds of man hours. I would have just done a small parcel shipment and had each individual unit labeled if I had known. It would have gotten my inventory in faster too.
I already reached out to some of my suppliers to confirm my suspicion because it's the weekend and the other warehouse I work with isn't open, but I simply cannot fathom what could take them this long.
So, do you guys think they're trying to make up lost money for their screw up with the customs - or am I dumb and missing something?
To me this seems like total bullshit.