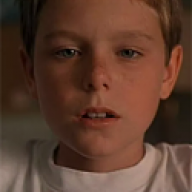 Silver Contributor
Read Fastlane!
Read Unscripted!
Speedway Pass
Well, I have two ideas for, dare I say, "Uber" like app services.

On-demand services that cut out wait times and standard business hours and make things a lot more convenient for the consumer. Both ideas sprouted from thinking about my own needs that aren't currently offered in the marketplace.

I read somewhere it would take around $30k to make an "Uber" like app. Is that accurate?

If I wanted to go at these two ideas head on, what would I be getting myself into? What would be the best way to get the ball rolling?

Find $60k* and pay a developer to create the apps? Think it's possible to find a developer to partner and create the apps in exchange for part ownership? Anyone know how long it would take to get an "Uber like" app done and ready for market? Is this a dumb question?