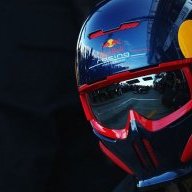 New Contributor
Read Fastlane!
Read Unscripted!
If preparation for starting a business counts, I have a solid foundation. OK, there are some missing pieces still, but I'm taking care of that.
But I'm 36 and I've decided it's time to ACT. The consciousness of having to work 9-5 until I'm crippled old without a choice is not something that amuses me. The
Millionaire Fastlane
is the first business book I read that hit the nail on the head for me so strongly, I cannot do anything else but ACT. Ideas and foundation are worth nothing without action.
It's only the beginning of my business journey. Thank you
@MJ DeMarco
Greetings from Holland,
Bernardo