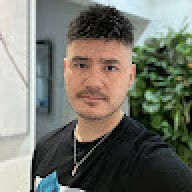 User Power
Value/Post Ratio
229%
Jan 27, 2023
7
16
Hello everyone,
I'm Ben, 35 yrs old and based in London. My father always taught me that if you look after the pennies, the pounds look after themselves. I now know this to be a solid Slowlane based saying, because growing up, money was always tight and basic needs like haircuts were always met with a debate on whether my hair was long enough. So I adjusted that saying when I left home for university, and said 'If you focus on making more pounds, then you never have to worry about the pennies'. Its been a driving force for me throughout life, where I've always been in a job. Once I graduated, I climbed the corporate ladder of marketing and digital production - jumping positions every 1-2 years using a creative 'jack of all trades' skillset style which put me ahead of other candidates. This resulted in me landing at one of the big tech companies, where I've grown comfortable with a pay package and work/life balance which is just unheard of in the industry. But ... I've come to see it as a Gilded Cage. I'm unlikely to climb any further, the work has grown boring and stale, I've not learnt a new skillset or even been on training for over 5 years because everything I already knew was 'enough'. And there are people who have been doing this happily for over 10, all comfortably wealthy from it and content to continue. Anyone leaving is a rare occurance.
I first heard about
@MJ DeMarco
via a credit on a YouTube channel in relation to
Unscripted
. Intrigued, I got the audiobook and started taking long walks just listening to it. Whoever the voice actor was, he made it sound all so obvious and clear - however like with a lot of things I start, I never got around to finishing it. I got to the chapters where I learned how truly Scripted my life had become but didn't find out what the end solution was, which can be frankly, quite depressing.
Ever since then though, I've had this niggling doubt that everything I was doing seemed to be following the same Script and there was no end in sight, no real solution or way out. I've grown too comfortable on the Sidewalk and all the luxuries that living off the proceeds of my indetured time has provided. I started doing some soul searching through various self help YouTube videos and they all led me back to the same concept that I'm being a MODEL Citizen. Recently though, I bought the actual books - TMFL,
Unscripted
and Rat Race, because I realised that just listening passively was not allowing me to absorb or study the contents serously enough. Instead of mindlessly swiping boxes on mobile games, or sinking into Netflix series, I'm trying to read as much as I can. I'm just about to finish TMFL and can't wait to re-discover
Unscripted
in written form.
I've got a plan now, which I know the TMFL says 'Start today, don't put it off until tomorrow!' - but my plan is to continue learning and taking my first baby steps, actively reading and finishing the books so I can understand the concepts. Phase 2 is determined by what I learn, but also a shift in how I'm starting to think - already I'm going through day-to-day life thinking what could be that big idea which covers the 5 Commandments. Its only the beginning, but I feel like I'm at the start of a process that will lead to an escape from this Gilded Cage.
I'm so excited to have found this Forum with the chance to connect with you all, and want to thank MJ DeMarco for the lessons I've already learnt so far.
Cheers,
Ben
Last edited: