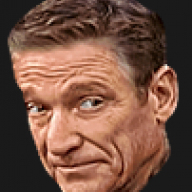 Bronze Contributor
Read Fastlane!
Speedway Pass
Long story short, im preparing to contact about 15 retailer stores in hopes of getting my product on the shelves. I've prepared brochures, stat sheets, order forms. Basically marketing materials intended for the people in charge.

But I'm wondering.....would be a waste of time to create marketing materials for customers?
I'm thinking...posters that say "XXXX Sold Here". Flyers with customer quotes and product benefits. Stuff that would entice an uninformed customer to check it out.

Is this really necessary? Would there even be room for something of the sort? Mind you, these stores aren't big box retailers.

If this seems like a good idea, what type of materials would you suggest?