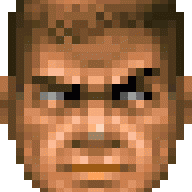 Bronze Contributor
Read Fastlane!
Speedway Pass
So after doing some research on problems in the market and thinking about my own problems that I wanted to solve, there was one that I had that I noticed was also a problem in the market. It has being solved already (kind of) but I see heaps of room for improvement where users will get a lot of value and if a lots of the apps or websites were to compete with me, they could but would have to make massive changes within their app / website to the point where it might no longer resemble the idea that originally were rolling with. I think sort of has something to do with the commandment of entry?
Think of it something similar to the dating apps. The concern I have which seems to be the biggest factor is getting new users and I understand that a lot of dating apps and similar have failed in the past as well. According to my research a lot of those big companies like Hinge, Bumble, Tinder, etc had large amounts of capital to get started.
Here is the rough idea that I had in mind to test the waters (I haven't done a lot of research but just based off what I've done so far and will do more in the future)
0. Talk to friends about the idea who struggle with the same problem to get their thoughts and feedback.
1. Set up a MVP landing page potentially with a $5, $10, or $15 pre launch payment (which would be the first month or two of a subscription to when the idea does launch) to test whether users are actually interested by making them take out their wallets
(one thing I don't understand in this space is customer acquisition costs, as it's all digital. Like I do understand it from a paid social standpoint. The way I understand it currently is that, I need to get an acceptable cost per acquisition that in this case would be under $5 or $10 for example. I just looked up the CPC for the keyword "Dating app" in Australia as an example and it's $6.81.
I do potentially see this project not even breaking even for a long time, which I think won't be a big problem sustaining at a low level of scale but correct me if I'm wrong.
@MJ DeMarco
if you're reading this, I just re-read the reply that you made in my previous thread, so looks like I would only need to calculate the "Average cost to secure the new client" since there is no cost of goods sold)
2. When they sign up, make them fill out their details on the site that way when release is ready a profile will already be created for them.
3. Set up Facebook or Google ads to run campaigns that focuses on one small area like a state, that way if I do get a bunch of users who are interested, when they go to use the app, they will immediately find people in their local area (in my mind this will help increase the retention rate)
4. If I can get a bunch of people who do signed up, paid, and set up profiles, to talk to them to understand their pain points and problems so I can incorporate it (this will be part of the product market fit)
5. After I get a big sample size of at 10,000 customers or so, I then start hiring a developer to make the platform for me and take things from there.
This hasn't been fully thought out, but was looking to get feedback before I go deep as I might be in way over my head. I do have ideas in the eCommerce space which is more appropriate for my experience, but this would really solve a big problem.