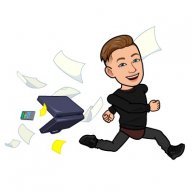 Contributor
Read Fastlane!
Read Unscripted!
User Power
Value/Post Ratio
92%
Sep 14, 2017
52
48
23
What do you guys do when you get "mild" sicknesses like colds, headaches, sinusitis or flu?

Do you take medication to suppress the symptons and then keep working on the fastlane or do you relax/rest and try your best to recover? (by working I mean sitting at the desk and using a PC, no real physical activity)

Has anyone had any bad experience with continuing to work when getting sick?