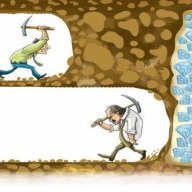 Never give up
FASTLANE INSIDER
EPIC CONTRIBUTOR
Read Fastlane!
Read Unscripted!
Speedway Pass
I recently made a conscious decision to provide more value in my relationships and create fun social opportunities.
Instead of simply going together with friends to have something to eat, I organized a 3-hour kayak down a river. Instead of meeting with a friend to just hang out and talk, I got him excited about open water swimming and now we regularly swim in a lake where we get exercise, get close to nature, and spend time together in a cool way. Instead of just inviting friends over, my girlfriend and I invite friends to play board games (simple games like Monopoly are a lot of fun) and provide healthy snacks, or we go together to an escape room.
It made me think that providing fun experiences for your friends and family is like being an entrepreneur in your personal life. It's very similar to running a business, except you're not getting monetary compensation, but social rewards (few people take initiative so you're a valuable friend if you're the one who always comes up with cool ways to spend time together).
First, you need to
understand your target audience and their needs
. You learn what your friends like and come up with ideas how to spend time together, even if it's just learning what cuisine they like most or what sports they like and dislike. It doesn't even have to be something they normally do. New, unconventional ways to spend time can be even better than doing something people expect or consider "normal."
Then you need to
create a product and take care of logistics
. Find a place that rents kayaks, book an escape room, get some board games, find transportation to the venue, or provide some snacks—and then get everyone to find the time (which is often a big challenge that requires a lot of patience and back-and-forths).
Then during the event you
ensure that your customer service is top-notch
. You do your best to be a great host, making sure that everyone has fun (this is not always dependent on you, though), and that everything is to their liking.
After the experience, you
collect feedback and ideas for future fun experiences
. This is like the process of innovation in business. The goal is to always have new ideas for fun ways to spend time together and become the guy or gal people love for providing a fun alternative to sitting at home watching TV or wasting time on social media.
This entire process helps you learn how to create value out of thin air, how to come up with ideas, how to solve problems, and how to manage it all.
Here are some ideas to provide experiences for your friends and family:
organize a day trip,
organize a hiking trip,
organize a kayak trip,
rent a boat or SUPs, go to the middle of a (safe) body of water like a calm lake and chill out there,
go to an escape room,
play frisbee,
host a game night,
plan a multi-day trip,
organize a dinner for a larger group of friends (and introduce them to each other),
get a friend to engage in your hobby so you can do it together,
go to a ropes course,
go camping,
host a theme party,
go pick trash,
go to a trampoline or adventure park,
have a picnic or barbecue,
plant some trees,
come up with something outlandish or completely random and ask people to do it with you (polar bear plunges, drive in a random direction for an hour, see who can get a stranger to join you to do something fun together).
Do you take initiative in your social life and provide one-of-a-kind experiences for your friends? If so, what were your coolest ideas?