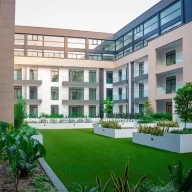 Gold Contributor
Read Fastlane!
Speedway Pass
User Power
Value/Post Ratio
148%
Oct 20, 2012
1,507
2,228
There's already a
great gold thread on the subject by the ice cream kid
that you should check out if you haven't already - but here's another entrepreneur that shares his knowledge on the subject that you'll want watch. Enjoy & share your thoughts below.
TL;DR..... Find the main pain point / frustration of your customers. Build your business around solving that pain point better than anybody else. Make your USP & brand known for solving that main pain point. Offer an irresistible offer (take away risks ... i.e if we don't deliver X, we give you Y). FOCUS ON THE CUSTOMER - Put yourself in the customer's shoes and always think about their needs, pains and how you can make life better for them.