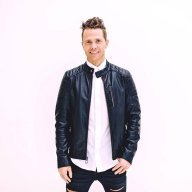 User Power
Value/Post Ratio
90%
Aug 12, 2018
10
9
Hi there.
I have a tought time balancing the state of mind where I am focused/motivation/ageer for a change/ creative etc in combination with my relations to other people that not share my ambitions.
To give an example. I love my girlfriend and there is no doubt in my mind that shes the one. We go great along and there is no hidden bitterness between us. We talk things out when there is friction.
But one thing that keeps showing up as an issue is when I go on my super motivation streaks, when I want to sit up all night working and change to world with my great ideas
Then I kind of shut down my emotional side and just focus on doing whatever it takes to move forward. This affects my spouse ofcourse and often ends with her being sad..
I have tryed many time to get this under control but without any success. The trixky part is that I love this state since it pushes my forward, and I feel like the sky is the limit. But I would ofcourse not want to be unsensitive to the people around me.
Is there anybody out there that recognise themself in this?