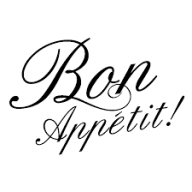 Contributor
Read Fastlane!
Read Unscripted!
Speedway Pass
Hi to the fastlane community,
I am Patrick, 31 years old, I am from France, Paris. I really wanted to find people with entrepreneurship mindset, with who I can exchange valuable thoughts, discute, debate, help if I can, anything about entrepreneurship, and this forum is just the right place. Obviously it's hard to find people who understand the way we think since society is rigged (based on
Unscripted
book) and the majority of our surrounding is brainwashed.
Short introduction, I have follow the typically education path to end up with something I don't like. High school, 5 years of university for which I have made a loan at the bank, finally got a master degree in Chemistry. During my education, I got 1 year internship in a company, a taste of the 9 to 5 rat race.
During this whole time, I got guts feeling that something is not right, that I am definitely doing something I don't like. But too young, too immature, no responsibility, asking advice from people around you, from people you trust, from expertise institution, from.. well from the scripted world. Finally, I have finish what I start, got my 5-years university degree, but never use it since I never look for a job after graduate. (and got to pay my debt to the bank for something worthless, I feel like I got scam)
Funny thing, I never got into the slowlane (except the 1 year internship), the so hated rat race, and turn out I was gifted enough (gifted might not be the right word since I have spend a lot of time studying the game) to be a successful poker player. Long story short, I planned to be entrepreneur before playing poker for a living (4 years from now), and I wanted to build up enough capital so I can start a business. I am happy to tell you that I have meet my objectif and I am ready to enter the world of entrepreneurship.
A new journey begins.
Anyway, I am glad that I have join the fastlane community, and I hope that I can share a lot with everyone here.
Patrick