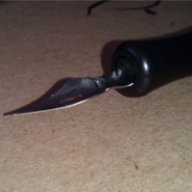 Contributor
Read Fastlane!
User Power
Value/Post Ratio
139%
Oct 14, 2017
18
25
24
Hello Everyone! I've been on the forum for a few months but never made an account. Today I was woken up by a call from my father spewing some garbage I didn't want to hear so I decided enough is enough and here I am!

I am someone who wants many things and has decided to go get them. I'm a highschool dropout, I'm lazy, and I'm living with my mother.

This forum has helped me greatly with motivation and I wish to give back as soon as I can. I haven't read any of the books recommended on the website yet but am in the process of setting up my first bank account, so once that's ready I will purchase them. In the meantime, I am working on some other things. I don't know if I will find success in my first project but we will see!