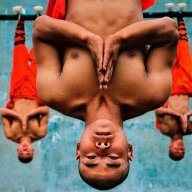 New Contributor
Read Fastlane!
Read Unscripted!
User Power
Value/Post Ratio
27%
Jul 4, 2018
22
6
I finished 2 books
MJ DeMarco
, these books gives power, I read many different books, like Hall Elrod, Napoleon Hill, Kiyosaki, Dale Carnegie, Brian Tracy, Harv Eker and many other I tried to get something useful from all books, but you know without process nothing will be. I`m so thankful
MJ DeMarco
he makes great things. Before reading him books I wanted to start Amazon business, I made savings throughout the year, to start ones, but now I have doubts whether I will bring value to people, because the most important rule in my life is that if you want to get something, you must first give something, and I want to give good value. For now, I have more questions than answers and will be looking for the way to achieve my
goals
, thank for your time and consideration.