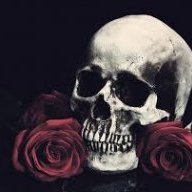 remember that you will die
Read Fastlane!
Read Unscripted!
Speedway Pass
Does anyone else here struggle with headaches and fatigue? I've had chronic headaches since elementary school and was put on prescription medicine for a while. I stopped taking the medicine sometime in my pre-teens, (I'm 31 now) and just take Excedrin because it seems to do the job just as good. I get them every day, and I take medicine up to 2-3 times a day. I hate taking pills and I'd like to eliminate this. My mom also has chronic migraines, so I guess it could be hereditary.

I also feel fatigued and tired for no reason all the time. Maybe it's brain fog, I'm not sure.

I've told myself for years that these were just excuses for not wanting to work as hard as I can and that I just need to suck it up, but I think it's an issue worth looking into. Sometimes I wonder what would be possible if I didn't feel like this all the time.

So, before I head to the doctor, does anyone or has anyone suffered from headaches or fatigue? What helped? Thanks in advance to anyone who offers some help!