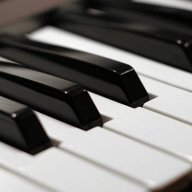 Legendary Contributor
FASTLANE INSIDER
EPIC CONTRIBUTOR
Read Fastlane!
Read Unscripted!
Summit Attendee
Speedway Pass
User Power
Value/Post Ratio
452%
May 27, 2013
3,435
15,541
I hope everyone here had a wonderful Black Friday yesterday.
Time with friends and family is always sweeter with the Shopify app making cash register sounds in the background.
Anyone try anything special this year? Successes? Failures?
I sent an email out every day this week counting down to my upcoming deals, and did a daily post on social media as well. I had an opt-in pop-up on the site to capture some emails in exchange for the Black Friday coupon code. I'm purposely extending my Black Friday sale two more days, so that I have an excuse to email my list 2 more times. And then one more time on Cyber Monday
I also surprised a potential customer by returning the voicemail she left me on Thanksgiving.