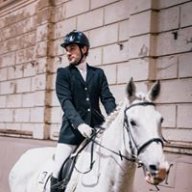 User Power
Value/Post Ratio
74%
Apr 7, 2017
35
26
32
I'm committed long-term to build good habits. Last year I quit a major one gaming and now im dedicated to tackling one habit that doesn't serve me anymore. So far I've in this order
- Quit Gaming (hours upon hours of dota)
- Quit coffee (I was addicted to it and messed up sleep, I get my warm comfy, fuzzy feeling from other caffeine-free liquids now
- Make my bed every morning
I do also go to the gym regularly already because I enjoy and need that shit. I think I've come far as a person, but now I want to hone my productivity / entrepreneurial habits a little bit more.
This month I'm committed to following the
- 1 Most important / 3 musts list from Organizing tomorrow today
What are some habits you guys build and which ones did benefit you the most?