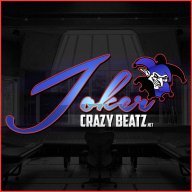 Silver Contributor
Read Fastlane!
Read Unscripted!
Speedway Pass
So I've been on this forum for about 2 years and since i first joined the idea of living life on your own terms , being in control of your financial future and being in control of your life had me invested.

I dove head first into the pool of business knowledge . Reading every book , listening to every podcast, watching every youtube video i could find on entrepreneurship .

I can say that i made sure to apply everything I learned and made sure to execute as best as i could but for the most part I rarely came up with t results i wanted .
(but thats how things go right ?)

I started getting discouraged and getting into self doubt and loathing about a year or so ago .

But thankfully I'm no quitter and i never let it the darkness consume me .

Around this time i decided to quit my well paying job at first to pursue my entrepreneurial journey fully . But as soon as the bills showed up for next month (along with discouraging words from family members) I rushed to find the next job that would hire me .

And THANKFULLY this job was a very bad job . It was a restaurant job that was poorly maintained and managed by kids my age haha . I disliked every moment of it . It was all gossip , constant customer complaints and people treating the job like a hangout spot . Now as a young person it was "fun" to feel like I had a "cool" relaxed job. But as a entrepreneurial minded person who wanted to see the store run the best it could I was about to pull my hair out at the lack of organization and work ethic of the employees .

Needless to say I kept working on my entrepreneurial ventures throughout the whole time . 1. Because the job barely payed enough to keep the lights on and 2. because the job was another sign that i needed to run my own show .

About a week or 2 ago I was fired from this job and i was so excited ! I knew this was my time to really show my stuff and really focus on my business . And this time my own self doubt and relatives wont stand in my way . And so far it's been just what i needed !

I've made enough to pay my bills for this month and today i made about $800 which will go to covering my bills for next month .

Im currently working on focusing on keeping my pipeline full of opportunities . It's been a bit of a struggle keeping myself disciplined but im more happy and feel more free and excited than i ever have felt.

I go through days of uncertainty and feeling like i've made the wrong decision . lack of money sometimes makes me feel less than . Money either goes towards bills or reinvesting into my business . But i understand thats apart of the process .

My first goal is to generate $2k a month consistently and I believe i can achieve this in no time .