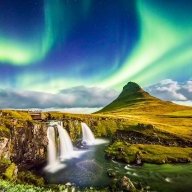 Bronze Contributor
Read Fastlane!
Speedway Pass
User Power
Value/Post Ratio
280%
Sep 9, 2014
86
241
When I was 18, deep in the throes of an existential crisis, I stumbled upon a website that recommended The
Millionaire Fastlane
.
After reading the incredible Amazon reviews, I bought it for my Kindle right after dinner.
I finished it before I went to bed that night.
I still remember the feeling of finally "getting it" as I flew through the pages. Thank you
@MJ DeMarco
for changing so many lives.
I had always been a rather enterprising child. At 12, I turned my obsession with Runescape (MMORPG that was incredibly popular a while back) into cold hard cash, selling rare items I had collected in the game to real-world friends.
At age 14, I planned, marketed, and ran a week-long summer soccer camp for children in my neighborhood. For 5 days, 4 hours a day, I kept 10 children under the age of 7 entertained. I remember missing now-legendary US World Cup games to run my camp. But as much as I loved those games, I loved the big numbers in my bank account even more. I bought that Kindle with some of the money I made that summer.
After finishing
TMF
, I signed up for the forum and dove right in. I excitedly began brainstorming business ideas (huge mistake) and coming up with names for each of them. I decided on one, a research company, and taught myself how to build a site. I opened a company bank account, filed for an LLC, and launched a week after its inception.
I had one sale (from my grandfather)….and gave up.
That was a bad idea, I told myself. I could do better.
So I tried again, this time with a sportswear brand directed at late teenagers. I paid hundreds of dollars for professional design mockups, designed a
logo
, contacted manufacturers, built an Instagram following, was in talks to win jersey contracts with some of the largest high schools in the state….and then gave up.
Getting the picture?
Over and over, for no real reason, I've given up on tons of promising (and not-so-promising) ideas.
At 19, I cold emailed boutique hotels in Jamaica, proposing solar panel installations as a way to save costs. I set up five appointments out of 30 emails sent.
I flew to Jamaica and had my meetings. Two wanted to move forward and get a quote and time frame estimate.
And then I dropped it.
Fast forward to the present. I'm 21, recovering from a heavy weed addiction stemming from a medical crisis, dead broke, and finishing up in college, which I never wanted to attend. I'm on track for a career in "finance", and am interning at a massive asset management firm in London next summer. By scripted standards, I'm set (who wouldn't be happy making 6 figures right out of college?).
But I want more.
So I'm starting again. I'm moving on from the outright stupidity of my past, and stepping up to the plate again:
~I started freelance writing on Upwork 4 days ago, and already have $400 worth of contracts finished and in progress for this month. Most of them are long-term recurring. I'll be using this money to help pay rent and living expenses and, primarily, fund my next project.
~I've been reading
@G_Alexander
's amazing Gold thread (thanks so much man!) and the books he recommended.
~I'm in the process of narrowing down 5 Ecommerce niches, with plans to decide and begin building my site by Saturday.
Someday, I hope this (probably long!) process will be worthy of gold, and people in my current situation will be able to find some help in it.
In the meantime, thanks for reading, and I look forward to interacting with all of you wonderful people far more often!