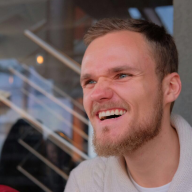 Gold Contributor
Read Fastlane!
Speedway Pass
User Power
Value/Post Ratio
158%
Mar 22, 2014
766
1,214
30
By the way, if you ever want to chat, my first business was running Twitter accounts and selling products through there. Grew from 0 to 700.000 followers in two years, sold the business afterward.

One of the people I was mentoring back then is consistently doing 8 figures annually now.

If you want to jam a few ideas just send me a DM.