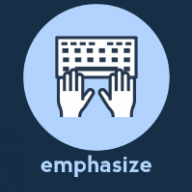 Contributor
Read Fastlane!
Hello everyone!
I'm pleased to have registered after lurking around forums for weeks now. I've been gifted The
Millionaire Fastlane
over a year ago but didn't read it until just a few weeks ago. Enjoyed every single page of it, since then I've been reading forums everyday as a guest, thought I might change that.
I'm a final year Economics student based in Serbia, striving to improve my life each day. On my way of self-development I've read, learned and applied many things and I can say my life right now is decent. Decent, however, is not what I wanna settle with.
I'm a fine student, have many acquaintances and a few good friends. I'm currently a president of the oldest Students Association on my university, member of 2 more clubs/organizations that I find interesting and fulfilling. So far I've been buffing my CV hoping to land a decent job after I'm done studying. Mediocre goal, yeah? Even while doing all of this, I've always known that I wouldn't stand making millions for someone while getting paid some miserable amount. I find the path of entrepreneurship the only way to lead a happy and fulfilled life.
I've obtained a few skills over the years, related to public speaking, presenting and pitching an idea via Case studies. Also I've been leading marketing teams for two organizations, where I got familiar with facebook and instagram platforms mostly, I have also done design for online material and many printed stuff (from flyers to billboards).
Even though my time is not empty, filled with numerous stuff to do, I don't feel satisfied nor see the way to "connect" all the various stuff that I've done. I have no idea where to start, which industry to pick, what kind of work to do for a living, nor any concrete way to provide value and thus achieve financial freedom. I hope to gain clarity by engaging discussions with you guys and I hope that I can be of help to anyone here with this little knowledge that I possess.
Thanks for reading