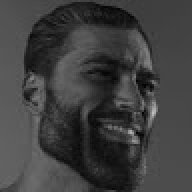 User Power
Value/Post Ratio
200%
Feb 4, 2023
1
2
F*ck it. That's been my motto for my whole life. Well, I'm not actually F*cking things, but you get the point. I'd say there's a lot of upsides and downsides to entrepreneurship, but when I imagine a normal life, an autonomous, free, exciting life seems like all I've ever wanted.

Honestly, I don't know what my passions are. I don't know the first goddamn thing about business, but F*ck it, I'm here and I'm ready to learn. The only thing that makes me feel good about myself is helping others. So that's exactly what I plan to do on this entrepreneurial journey, provide some sort of value and help to people who need it.

I'm 16, young and dumb from the USA. Is there an age limit here? If so, F*ck you. If not, F*ck it I'm ready to learn and devote my life to this. I'm hoping for this to be the ride of my life.