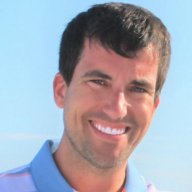 Bronze Contributor
FASTLANE INSIDER
Read Rat-Race Escape!
Read Fastlane!
Read Unscripted!
Speedway Pass
Hi Fastlaners,
My name is Andy and I'm very excited about being here! About a year ago, I read both
TMF
and
Unscripted
and now I'm starting to take action on forging process and I'm loving the process. Thank you MJ for being very interactive and awesome. I appreciate your tough love and great sense of humor.
I've only been active on this forum for about a week but wow the amount of wisdom in it is amazing! Looking forward to adding a lot of value on here
Best of luck to all of you!
-Andy