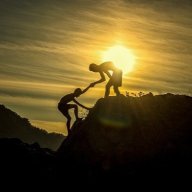 Bronze Contributor
Speedway Pass
One of the things I have learned this year is the importance of getting to know like-minded people.

Not only for business purposes, but personal purposes too. Money is not everything. Life is 10000X better with friends.

With that in mind, I was thinking about organizing a European Fastlane Summit for those that cannot go to the US (if there is a US summit next year).

Nothing crazy, something like a restaurant followed by an evening in a bar, during the last weekend of January.

Please let me know if you'd be interested to attend. It's just an idea for now.

How it would look like:

Date: 31st January/1st of February, or 7th/8th of February
Place: Riga, Warsaw, or something alike.
Time: Saturday evening (3-6 hours)
Language: English
Cost: free
Structure: Dinner + drinks. You are free to attend one or the other, or both.

Is this something some people would be interested in?