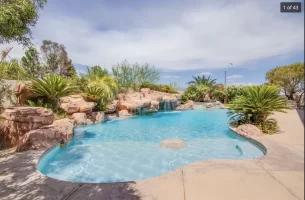 After traveling/doing the digital nomad thing for years, I've realized my best times have been with other like-minded entrepreneurs.
A friend and I are looking at renting a sick house either in Scottsdale or Vegas to live in, and build an entrepreneur mastermind house.
Why vegas/Scottsdale?
Cost of living is extremely low compared to bigger cities. Great weather. Lots of outdoor stuff to do.
We should have 2 rooms available.
Who this is for:
For entrepreneurs with businesses generating ideally (6figures+) that want to live with likeminded people and build a community. Ideally, you are looking to enjoy lifestyle but at the same time be around others that are building. We're in our mid 20s.
In the past, this has worked best with people that are in similar positions in their businesses as we learn from each other. Also, it's lots of fun. We would have small events, film content and have that sense of community. With the right people, there's nothing like it.
Figured I would post here to see if anyone is a good fit. We're still ironing out the details/location.
if you feel like you're a good fit, shoot me a message with your social media info and we can chat.
Thanks!
Don't like ads? Remove them while supporting the forum. Subscribe.
Last edited: