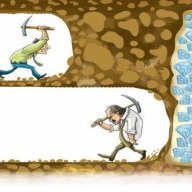 Never give up
FASTLANE INSIDER
EPIC CONTRIBUTOR
Read Fastlane!
Read Unscripted!
Speedway Pass
If you were to die tomorrow, would your loved ones know how to access your most important accounts? Would they know where you store cash, precious metals, crypto, real estate, and other assets? Would they know how to transfer your business, sell it, or keep it alive? Would they know what to do with your investments? Would they know who should be notified about your death? Would they know about your special requests?
I have a document which outlines my instructions and requests after I die. I told my loved ones about it. I update it every now and then when I have to add new instructions. It includes stuff about how my business operates, where I keep my wealth, and who to notify if I die (I have some online friends who would otherwise never know).
What are your best practices for death planning? Any other things you do to protect your loved ones after you pass away? Will? Insurance? Trust?
If you haven't taken care of it yet, I strongly suggest to do it as soon as possible. You never know when your life might end. Make it easy for your loved ones to inherit your wealth and not lose anything.
@Kak
, any thoughts considering your interest in creating generational wealth?