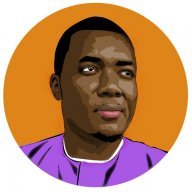 Bronze Contributor
Read Fastlane!
Speedway Pass
Hi, I am Emmanuel, a software developer and cryptotrader.
I have been interested in cryptocurrencies for nearly a year now but started trading early this year. I have just launched my new website
www.cxguards.com
to contribute positively to the community.
I feel I should share my story here to encourage others too.
The Genesis
I began trading cryptocurrencies using Cryptopia exchange. Prior to investing my money, I read a lot of articles and watched many tutorials to fully equip myself for the risky and highly volatile market.
You don't want to jump into cryptotrading without knowledge. That's dangerous!
I had a series of consecutive profitable trades and I am happy with my trading process.
Trouble in Paradise — #Lambo now going #Limbo
However, the successful streak was halted when one of the altcoins I bought was put to maintenance without any prior notice.
I quickly contacted the Cryptopia support team. That was the first time I needed to look up their support page.
On the page, it said the average response time was 12 days.
12 whole days ?!
I was shocked and it made no sense to me. The most annoying part was that during this time, I missed other profitable opportunities because my coins were locked down.
The Idea Spark
During my waiting time, I browsed through the forum and saw that many other traders were also complaining. Many went ahead to
complain on Twitter and Reddit. It was a torrent of complaints.
Days later, I remembered something
Jack Ma
said in one of his
videos
about complaining.
He said (paraphrased), "Don't join others to complain. Solve the problem. That is your opportunity!".
At that moment, I started thinking of how to avoid such problems for myself and any other trader. I came up with the idea of a community of cryptotraders that rate and review their experience trading regularly on the exchanges.
It would help both professionals and newbies easily see the 'health' status of an exchange and stay away from problematic ones.
That was how the idea of
www.CXGuards.com
came to be. I bought the domain name and started working on the site.
It takes a few days to ship, right ?
Building the app was not as easy as I thought. I expected the launch to be in 1 or 2 weeks but that didn't happen. Software development is not that easy not to talk of being a developer in Nigeria with her peculiar issues.
I had to deal with irregular power supply, relatively expensive internet costs, and coding at midnights and weekends. My friend,
Seun Oyebode
, joined me shortly afterwards to help out with some of the tasks.
On the days when I had no power, I read about other entrepreneurs and how they overcame their struggles. I remained motivated.
The supposedly 2-weeks max project turned to almost 8 weeks.
Fortunately, I'm glad that the site is now live. I have gone on to post it on several other sites where people would easily find it.
How the site works
After you register on the site, you can go to the homepage to pick a specific exchange and rate it.
Currently, you can rate a given exchange up to 3 times during a 24-hour period.
As you rate the exchanges, you gain points and grow in your rank. Yes, the ranking is similar to the US Army ranking system.
The more we rate regularly, the better it is for everyone
.
Even the CryptoExchanges will gain useful feedback and hopefully improve.
The Community is Very Important
Besides the website where the rating is done, you can join
the CXGuards community
to learn and share information that will keep you safe while maximizing the profits from your trades on various exchanges.
I plan to publish weekly and monthly reports on the exchanges as well as share relevant news regarding the exchanges to the community.
You can be a part of the community by signing up today for free.
Visit the site and join the community with the links here,
Website:
www.cxguards.com
Telegram Channel
and
Telegram Community
Lest I forget, I want to say a big thank to all the entrepreneurs here whose words have been inspiring me and keeping me motivated. I have to mention a few legendary ones :
@MJ DeMarco
,
@RHL
,
@biophase
,
@eliquid
,
@Andy Black
,
@theag
and
@Vigilante
. Thank you very much.
I wish you all happy trading and investing!
Last edited: