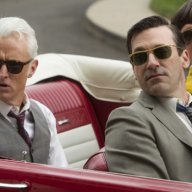 Gold Contributor
Speedway Pass
User Power
Value/Post Ratio
209%
Oct 8, 2017
566
1,184
There is little doubt that the internet has been a force for massive centralization, rather than decentralization.
We're now in the situation where:
One company, Google, controls 80% of video watching (YouTube), 90% of internet searches (Google search), 75% of mobile phones, 30% of global digital ads, and even 25% of emails (Gmail).
One company, Facebook, has over 2 billion active users internationally, and together with WhatsApp controls the messaging between at least 1.5 billion people, more than any other service, and if you exclude the Chinese market completely eclipses other messaging services. It also controls 20% of digital ads, which means California tech companies control half of all online global advertising.
One company, Amazon, controls half of all US e-commerce, and growing.
Paypal controls 60% of online payment processing, which is global.
Steam controls 50 to 80% of the video game distribution market.
And no signs of anti-trust on the horizon whatsoever.
These companies have then used this power to shut down voices they dislike. Alex Jones, yes that crazy guy who talks about frogs turning gay, was simultaneously banned by multiple platforms within the same week, across multiple companies. So not only do they have monopoly control over their own info tech areas, they now act
in concert
to suppress dissent and people who do wrongthink.
We're talking about companies, or a consortium of them, that now have
greater
power and control over populations than individual national governments. They even have so much power that they can control the course of elections. And yet they are covered by none of the protections we have against governments, such as in the forms of constitutions and bills of rights.
They have massive, invasive and thorough control over our lives, and can shut down anyone's business in a heartbeat at their arbitrary will.
The Matrix portended the future well, but they got one thing wrong: the machines don't control people -- a small group of people control everyone else
using
machines.
Root cause

I'd like to kick off this discussion (assuming anyone gives a crap and isn't just plugged in) by discussing what the root cause of this situation is.
I think the root cause is the removal of geographic effects. Previously geography was a large limiter on the reach of companies. Yellow Pages would create region-specific directories. You'd drive to retail shops based on location; mail-order was much less convenient & efficient than e-commerce. You'd socialize locally instead of on a global network. You'd pay in local cash or using cheques drawn on local banks.
Without these geographic effects, economies of scale balloon out to global scope. It's easier to just use the "global best" (e.g. Google or Facebook) rather than concern yourself with the best local option. The internet has made it easy for these companies to swallow entire markets, and nothing is showing signs of resisting their growth.
Decentralization

Primarily this is a phenomenon based on
centralization pressure
. The internet has allowed centralization pressure to run wild, and without any decentralization backlash, there's nothing to stop these companies gaining ever increasing control of societies worldwide.
A survey of existing/remaining decentralized tech:
Forums. Such as this one. There are hundreds of thousands of them, running a broad variety of software. They are the anonymous, decentralized competitor to Facebook groups.
Blogs & their comment sections (partly centralized by services such as disqus). 150 million blogs on the internet.
Other self-expression outlets, like vlogs & podcasts.
Direct advertising & direct ad networks.
Hardware. While OSs like Android have dominated control of them, the actual hardware is still very decentralized. There are many mobile phone, computer, and peripheral manufacturers.
Email. "Other" i.e. ISP-based, private, or other company email, is still at 10%. It's been mostly taken over by big tech, but still has some hold out. Spam has been a factor in increasing centralization. Email has also been a force for decentralization in that it allows smaller businesses to build a following, and not have to keep relying on ads, i.e. building lists & email marketing.

Websites. Some centralization has come from cloud services from Amazon and Google, but websites are still heavily decentralized, with the top hosting provider (GoDaddy) only hosting 5% of all websites.
Problems limiting decentralization

The first is the search issue. Life is complicated and hard. People have a natural tendency to go to the one best place to get solutions. If they want to know or find something right now, they type it into Google. If they want to socialize right now, they log into Facebook. If they want to buy something, they search on Amazon. If they want to watch something, they search on YouTube.
Everything else is usually inferior due to the economies of scale involved. You can't trust another search source to be better than Google, so you might miss the solution if you don't use Google. This is why stuff like DuckDuckGo is always going to miss the point. You can't trust another social network because it's all about popularity & numbers: going where most other people are. You can't rely on a local shop because they'll never have the range a place like Amazon will have.
This creates a
hub
and
spoke
situation. A website like this one is a spoke, but to get here, most people come in from Google searches: the hub. If you have an e-shop, the customers come in from ads on Google or Facebook, or from Amazon searches if you sell on there.
It is primarily this hub and spoke situation that gives the hubs (big tech) power over the spokes (small businesses, small websites, private discussions, content).
Possible solution

Ring roads
. The spokes should be interconnecting with
each other
. Instead of relying on hubs, they should rely on their own networks, which they organically build with each other. The more online networks there are, the less power big tech has.
What is done so far in this space:
Some blogs list links to other blogs, calling it a "blog roll", usually at the bottom of the page or bottom of the sidebar. This very weakly links blogs together, so readers might carry on to other blogs or podcasts etc instead of going back to a hub.
Email marketing. Sending out newsletters to previous customers or subscribers maintains a network outside the control of big tech. It's just you, your website, your subscriber, and your email hosts, which can be made entirely private if you so wish.
Direct ads. Businesses contracting directly with blogs / forums / podcasts etc to show ads on their sites. This actually has an added power over centralization: it's easier to detect and block centralized ads than custom ad systems.
Affiliate marketing. Similar in effect to direct ads.
E-commerce websites. Using your own site instead of Amazon or Shopify, maintaining control instead of risking being shut down at whim at any time.
Private websites. Keeping your blog or business website on your own hosting, instead of using a Facebook page or hosting outside your control (e.g. wordpress.org blog).
What could be done:
Inlining of network content. Instead of just a link at the bottom of a page, blogs could connect directly to each other, and inline posts from each other, creating a tighter connection. E.g. for each 10 blog articles, it reciprocally inserts 2 from "friend" blogs. For a forum, it would add a widget in the sidebar, or possibly even inline threads in thread lists, that will display a small number of threads from friend forums. This would be based on a "degrees of separation" rule, e.g. a 1 in 5 chance of showing an article from a friend site, a 1 in 25 chance of showing an article from one of their friend sites, etc.
Network suggestion. Using machine-learning based suggestion systems, such as are used to suggest the next video to watch on YouTube, but localized to your network. If you're in the business space, and someone reads an article about bank loans, it could suggest similar articles from friend sites. People would not use search within such a network, as it's contrary to why people search (they'd just use Google). But they would take suggestions, in the same way they may click a link in a post.
Network based authorization. Instead of having to either sign up to every site by email (spoke) or using a narrow selection of hubs (like Facebook or Twitter login), there would be an option to use your existing login from a friend site. Your posts would then be made under your login name + the site. E.g. If TheFastLaneForum and CityData forum were friends, I could login and post there under the name GoGetter24 [FastLane]
This
ring road
form of connection would go a long way to weakening big tech's ever tightening grip on society and business.
Thoughts? Criticisms? Applause?