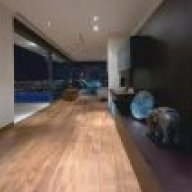 Bronze Contributor
Speedway Pass
Hello all
Brief intro - I'm 25, I've followed the
TMF
to the t I got a job in sales in my industry to learn (manufacturing home products and selling direct to major retailers, made 100 last year, then 200k this year). I have worked on building relationships with buyers at major retailers (Costco, tjmaxx, etc) and key suppliers in our industry.
Now I'm starting my own company with all my savings (about $160k) I have two retailers ready to cut POs for product - but I'm still finalizing the production process.
I put together a cash flow projection - and I'm realizing I'm going to be in a hole for the first couple months.
Customer wants to order about $111k of product which will cost me about 60k in cogs and labor to produce. My overheads are about 13k a month.. customer pays 30 days after Shipping, but more like 45 in reality and it takes me about 4 weeks to ship their order...
I'm not giving details to analyze - just to give an idea of the amounts
In February of next year, I project to have negative 35k in cash....and probably will not get payment until the end of that month
My question is - what do you guys do to help with cash flow? Does anyone know any good lines of credit to obtain? I already have an AMEX with no spending limit, but I don't think it will be enough.
Last edited: