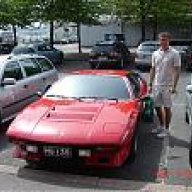 Gold Contributor
Speedway Pass
OK, so I am up overall on my investments this year, and since this is the first time I've started investing I have no idea how the taxation process works.
I know the broker will send me a form, but what do I do when I am filing. What % does Uncle Sam want? Is there a way to write off gains on my equipment - laptop..what else is there?

Big thanks to anyone who can explain this via this thread or PM.