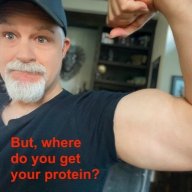 I followed the science; all I found was money.
Staff member
FASTLANE INSIDER
EPIC CONTRIBUTOR
Read Rat-Race Escape!
Read Fastlane!
Read Unscripted!
Summit Attendee
Speedway Pass
User Power
Value/Post Ratio
441%
Jul 23, 2007
37,450
165,187
...in other words, alternative technology platforms that do not censors political views, wrong-think, and language that is potentially offensive.
I suggested this a few years ago, but it has recently reached a tipping point.
There's a large market out there who is DESPERATELY seeking alternatives to the technocrats who use their political righteousness to censor dissenting voices.
I still think a Twitter alternative is viable, not a big fan of Gab.
Likewise, Minds.com with their crypto angle is starting to gain traction. I just created an account there to see how it works and to see if there are any advertising angles. (The best advertising values usually come from grassroots upstarts, more so than legacy properties who are saturated with advertisers, hence bidding up costs.)
On the search engine front, I already use DuckDuckgo.
Also note that a lot of these places are like the "wild wild west" so it might take some time to adjust your settings and "mute" content that is offensive. In other words, you get to chose what is offensive, not some technocrat in San Francisco.
If I was young and just getting started, this is an angle that I'd be looking at.

It would not be easy, but the market IS THERE.