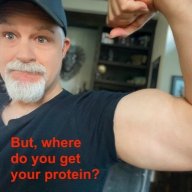 I followed the science; all I found was money.
Staff member
FASTLANE INSIDER
EPIC CONTRIBUTOR
Read Rat-Race Escape!
Read Fastlane!
Read Unscripted!
Summit Attendee
Speedway Pass
Jul 23, 2007
34,939
137,931
One of the few programs I watch pretty religiously is BAR RESCUE.
While I understand the drama is fake and manufactured, what aren't are the failures and the remodeling / rebranding that occurs. This is why I watch it because it really has some great lessons for business. Yes, even in bars there are some SERIOUS analytics going on.
Anyway, I notice one common theme premising the failure in MOST of the bar rescues (I'm guessing 3 of 4) ...
Guess what it is?
Lack of branding? Lack of systems? Lack of delegation and use of authority?
Yes to all of the above, but there was something much deeper underscoring the failures...
IT.
WAS.
PASSION.

Yup, passion.

When Jon interviews failing bar owners, most of the time they say "
It was always my dream (my passion) to start a bar
" and yet few of the owners tailor the BAR to what the market demographics warrant, or need.
For instance the last rescue I watched, a man started up a bar called Fairways Golf Bar.
Why?
Because his passion was golf.
So here he goes, starting a bar based on GOLF in an area that doesn't give a shit about golf.
He lost money right from the start.
Follow your passion?
No, if you want ANY CHANCE, follow the freaking market.
Fairways Golf and Grill Update- What Happened After Bar Rescue - Gazette Review
Turns out the rescue didn't matter either, the bar eventually closed.