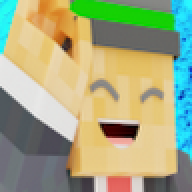 Bronze Contributor
Read Fastlane!
Read Unscripted!
Speedway Pass
I always wondered whether what I was doing was really moving the needle forward to my goals, or I was just avoiding what I ought to do. Well, I've come across quite the reliable way to know when you're action faking or wether you're actually moving towards your goals in an efficient way.

It's those things you should do that incite uneasiness, that make you feel tense, that make you cringe, that make your heart beat faster because of the work involved, that you know will get you closer to your goals. When that occurs, those are the actions you need to take, but because it feels so new, your brain doesn't want any of it. Strive to do them, those are the things that will move you forward, else you may be driving in circles.

So, what's a physical indicator of this you can mostly rely on time and time again to know what you need to do?

Action faking: Doing stuff that don't directly move you forward to your goals. E.g. researching or reading books I believe.

Real Action (Where the real progress is made): Has you clenching your butt. EDIT (Thanks to Emman and Angler): Or anything that solves the problem in front of you to get to your goals. That's what you really need to be doing to move forward to your goals.

Take a notepad, and follow along with me. Yeah, take out a pen and paper right now and open it up. In it, write down the real action that gets your heart beating, "Today, I will x". If you did that, you now have one real action you can take just for today that will help you move closer to your goals. Now go crush it I'm rooting for you!

~ A little better everyday, compounds to greatness tomorrow.
Last edited: