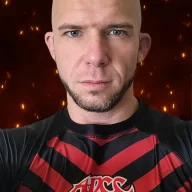 Sweeping Shadows From Dreams
FASTLANE INSIDER
EPIC CONTRIBUTOR
Read Fastlane!
Read Unscripted!
Speedway Pass
Jan 14, 2013
3,977
24,134
Wanted to start a discussion to find out who is accepting crypto for payment, and how you've gone about integrating it into your business.

Right now, I don't accept crypto as payment for anything. I'm not against it. It's just that my main checkout system (ThriveCart) hasn't integrated an option for it yet.

Have you started accepting crypto for payment? If so, how has this turned out for you? What systems have you used to make it happen? Any downsides?

I love the idea of crypto for payment since it mentally disconnects the customer from the pain of purchasing with "their own" cash. I'd like to accept it for all of my products going forward.

What has your experience with this been like?