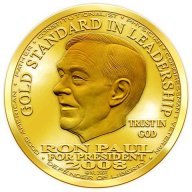 Bronze Contributor
Speedway Pass
When was the last time you took the time to LISTEN? Really sit down, ponder and listen.... to your own heart.
I've read multiple forum threads and I continuously go back and think to myself - "Is that person really listening to what he/she is asking?" 1/2 the time they already know the answer - they just haven't taken the time to listen!
God gave us 2 ears for a reason.
Want to solve problems? Listen.
Want to have a better marriage? Listen.
Want to find out more, learn more, grow faster? Listen.
This from "Psychology Today" website:
"Listening, which is one half of the art of conversation, is an act of connection. Even if you can't touch or see someone, you feel connected if you hear their voice. Listening enhances
the health of your marriage
and other close relationships. Listening to yourself enables you to live with more well-being, especially if you combine listening to yourself with listening to others. Listening to your body keeps you physically healthy. And between a couple, listening is an act of love."
Of course, listening is the beginning of a process when it comes to problem solving. However, it is the most important part of entrepreneurship. LISTEN to what the market is telling you. Listen to the needs and demands of your customers. LISTEN to your inner heart and find ways to help others and you'll naturally help yourself.
If you don't listen - you don't know poop!