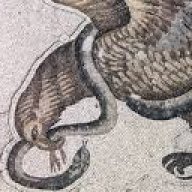 Silver Contributor
Speedway Pass
Anyone else pissed on the wasted time and the lies we have been fed that has stifled our life potential. Here I am, sitting at 23 years old, looking back at my life at all the times I have been a coward. I feel that if I had a good role model and taught the true ways of life I could be much much more successful now than I currently am.

All that time, down the drain. Of course I am looking towards the future but god damn does it sting knowing I could have been more and experienced life more. This is me waking up. How many people in this world will go on with their lives never knowing something else can exist? Being a cog in the machine is all they know. It is as if a lion is chained in a zoo for his whole life thinking this is all life is not knowing the GLORIOUS land of the safari and the FREEDOM it comes with it. F*ck. This is actual evil. How can this not be evil? The status quo is literally a form of insanity and breeds mental illness and weakness in both the body and mind. This in return makes the world a weaker and more fragile place.

And the crazy thing is, no one is even mad at it. People don't question this. they just go on their lives like it's normal. F*ck me...