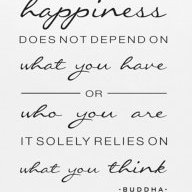 Be in the Moment
FASTLANE INSIDER
Speedway Pass
What is the current environment of SFR for investors?
An impending buyers market with large number of bargains coming on the market
A dry credit environments... making it harder for investors to acquire numberous properties.
If you didn't have the foresite - or were a little late to move (as I was) and didn't hord cash - what can be done with this situation?
Use a Illinois Type Land Trust...
Find property in which an owner would like to walk away from the property ... perhaps they have been trying to sell and it won't move. Perhaps they are looking at getting behind in payments... they just want to get rid of the burden of the payments.
Offer to take over their payments for them - they walk away from any equity that may be in the property. The property goes into a land trust.... the seller remains a 10 percent beneficiary and you now have 90 percent to play with.
You can do several things with that 90. Keep it all and simply rent the property out for cashflow
Find a renter that would like to buy but can't obtain financing. They can become a "resident beneficiary." They become a tenant, but pay more rent.... and share in the tax benefits of home ownership and any shared appreciation occurring in the property. The split can be 45/45 80/10.... what ever you arrange.
If you do it right.... you are creating win/win/win deals and making some mulah too.
The seller wins because you are helping them out of a financial jam
You win because you can control unlimited properties and never touch your own credit
The would be buyer wins because you are giving them a chance at home ownership.
:smx9:
www.landtrust.net