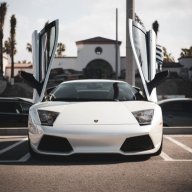 Does it Cash Flow?
FASTLANE INSIDER
Read Fastlane!
Speedway Pass
Damn Damn Damn! Awesome job man, how's married life?
Thank you my friend! We have gotta catch up soon =). Married life is amazing. Can't believe how fast the 1st year of it went! You guys still doing poker from time to time?
Well reading this thread has really been amazing!! Congrats on all of the success!
Thank you for the kind words!
@G_Alexander

do you think you could start a drop shipping e-commerce site in a new niche today and be as successful or do you think it would be harder to start from scratch now?
Absolutely. I almost started two more in the last 3 years. But the 1st one has kept me too busy. More competition these days, but I could do it all over in any niche. The foundational skills are the same.
I am launching another website soon though. Niche services business! Very excited about it.