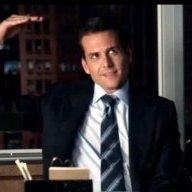 User Power
Value/Post Ratio
77%
Dec 20, 2012
419
324
I have just begun Affiliate Marketing for a Cryptocurrency Investment Trading Bot that has had extraordinary Monthly ROI since its inception over the past 6 months. 20%-30% Monthly ROI every month since it launched.

It has zero upfront cost and the bot takes a small 2% commission of profits (while I get a 5% commission of profits). So all up, the investor keeps 93% of their profits from this fully automated bot doing trades 24/7.

I am using LinkedIn/Instagram to contact potential Crypto Investors who would use it (Crypto is a big thing on Instagram and has a large untapped niche on LinkedIn as well).

The problem?

I am confused about my Sales Process when approaching New Investors for this.

After I contact the investor and pitch it, they ask lots of questions (Expected). I keep asking them to get into a phone call, but they just ask questions (which I'm fine with, but looking for a way to get them into the phone call to sign them up). The bot takes 5 minutes to sign up an account, but then it will take around 30 minutes to get their money into the bot (buying Ethereum/Crypto, using it to send to the bot, etc).

I don't know what "Sales Process" is best for my business. Right now, I simply cold message the prospect on LinkedIn and pitch it to them. They say they don't believe the results and want more proof (so I give it to them). But it seems the conversation gets prolonged and they stop responding after I send the initial document or answer their questions.

What is a good step-by-step sales process to get a cold prospect investor (who I want to invest in this bot with my referral link) from "Initial Contact" to "Investment In Bot"?

I know that if I get them in a phone call, I can sign them up in 5 minutes and they can actually "touch and feel" the bot (so to speak) as it will be in front of their eyes with the dashboard, analytics, everything, etc. That will massively increase the chance of the Investment, as opposed to me answering questions. The minimum investment in the bot is also $200, so I can use that as a reason to test-drive It too.

PS: I understand some of you may think 20%-30% Monthly ROI is not possible (I am simply stating that for as long as this bot has been alive, it has not once failed to not do 20%-30% Monthly ROI. It is also not an MLM as it is one-level referral only), but my question is geared more towards the Step-By-Step Sales Process.