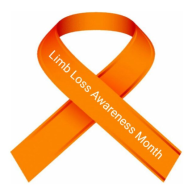 Legendary Contributor
FASTLANE INSIDER
EPIC CONTRIBUTOR
Read Fastlane!
Read Unscripted!
Summit Attendee
Speedway Pass
Hey guys and gals. We all know what a great forum this is(Thanks PhxMJ:cheers
. What other forums do you visit or come from and why? They don't necessarily have to be rat race/ fast lane related.
I have often been known on these forums because I have been a gear head in the past and still have it in me.
http://www.nascar.com/
http://www.dfwstangs.net/
http://mmb.maverick.to/
http://www.texasraceway.com/main.asp?page=home
http://www.texasmotorspeedway.com/
http://forums.corvetteforum.com/index.php?
http://www.garagejournal.com/forum/
http://www.garageforum.net/
And this is my own school website.
http://www.godleyisd.com/Teachers/IS/Brister/Brister.htm
:cheers: Greg