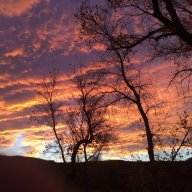 New Contributor
Read Unscripted!
User Power
Value/Post Ratio
229%
Oct 24, 2018
7
16
Im meeting with a potential business partner on Friday to discuss some ideas we've been kicking around. There are some great opportunities in the local agricultural industry where I live. It has a lot of growth potential and we have a real mission to help our local farmers. Every step of this supply chain needs to be improved and expanded. Some of those steps are going to be more profitable than others but of course they're all interdependent. He's leaning more towards specializing whereas I'm leaning more towards integrating. I worry that our business will be hampered by bottlenecks out of our control. Better to have some control over all the steps in the chain. One step in the chain would be very capital intensive (but maybe the most profitable and the most critical bottleneck) whereas all the other steps would be easy to bootstrap and scale.

How do I go about analyzing whether to specialize in one area (where I see the most potential impact) or to become a one stop shop for everything? What are the different factors that go into that decision?

Thanks for the help.