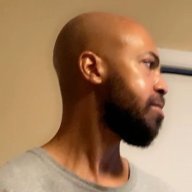 Contributor
Read Fastlane!
So....I was raised in that "sidewalk" lifestyle discussed in Fastlane. Growing up with welfare and government cheese, I hungered for the middle class life, so I studied and got grades so I could get into college. Yet, something always tried to steer me from that path. The money order I saved to go to FSU, I ended up trying to cash it for gas money.

I went to community college...which actually was cheap and went straight through....but it was a general degree (Associates with some Education credits)

I decided to try the "four year" college degree again....I got to the last semster and ran out of financial aid and had to work two part-time jobs (which had both cut an hour from me).

I thought maybe a bit city like Atlanta would appreciate a dude with 120 credits (out of 125)....Not really. I ended up depressed, tried to commit suicide, applying to Mcdonald's (then skipping when they called)...and discovering a thing called freelancing and the gig economy

The only thing was, I approached gigs and freelancing like an employee, not business. I eventually got tired of doing surveys, chasing clients, etc....so I went back to "real work"....I ended up working in retail as a receiver

I did that and was laid off a total of 3 times (This was during COVID)

It was also at this time that I started to develop symptoms of multiple sclerosis. I knew I had to do something, so I visualized a new career, got 2 certificates, and bought the computer for a remote from home job.

I did remote work for the last two years...and then I was laid off again in January

I have since been rehired, but I've always been a person who would read LOTS of entrepreneurial books and had good ideas but never followed through.

This time, however, something is a little different....My diagnosis was refined to Progressive MS, so it's supposed to get worse.....and this is causing my mind to make a major shift. I can't continue the games of "I'll just make things up and somehow be an entrepreneur". I have to get a plan in place soon while I am able to move and think OK because even if I do end up in a facility, I don't want mt story to be "Well, that was sad."...I want it to be "He kicked a** and set up a foundation for the next generation to do the same."

And then I read Fastlane...