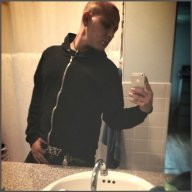 Legendary Contributor
EPIC CONTRIBUTOR
Read Fastlane!
Read Unscripted!
Speedway Pass
User Power
Value/Post Ratio
224%
May 10, 2015
3,141
7,038
This is a great quote from Freakonomics on how the market value of a job or service is calculated. Keep this in mind during all your business ventures.
These budding drug lords bumped up against an immutable law of labor: when there are a lot of people willing and able to do a job, that job generally doesn't pay well. This is one of four meaningful factors that determine a wage. The others are the specialized skills a job requires, the unpleasantness of a job, and the demand for services that the job fulfills.

The delicate balance between these factors helps explain why, for instance, the typical prostitute earns more than the typical architect. It may not seem as though she should. The architect would appear to be more skilled (as the word is usually defined) and better educated (again, as usually defined). But little girls don't grow up dreaming of becoming prostitutes, so the supply of potential prostitutes is relatively small. Their skills, while not necessarily "specialized," are practiced in a very specialized context. The job is unpleasant and forbidding in at least two significant ways: the likelihood of violence and the lost opportunity of having a stable family life. As for demand? Let's just say that an architect is more likely to hire a prostitute than vice versa.

In the glamour professions—movies, sports, music, fashion—there is a different dynamic at play. Even in second-tier glamour industries like publishing, advertising, and media, swarms of bright young people throw themselves at grunt jobs that pay poorly and demand unstinting devotion. An editorial assistant earning $22,000 at a Manhattan publishing house, an unpaid high-school quarterback, and a teenage crack dealer earning $3.30 an hour are all playing the same game, a game that is best viewed as a tournament.
Essentially the market value for a service or job is calculated by the following questions:
Is there a demand for this skill?
Can people do this themselves?
Do people
want to
do this themselves?
It's sometimes helpful to ask yourself "what can I do that no one else can do?" Otherwise you have to do the things no one else wants to do.
Those questions are just as important as questions about demand. How bad do people need this service? Ever wondered why Doctors and Lawyers make so much money relative to other professions? Think about it... why does a Doctor/Lawyer make more than, say, a dog walker? Simple. Doctors and Lawyer literally save lives. You hire a doctor or lawyer when you're about to die or when you're about to go to jail for a very long time. Or you may hire a lawyer to ensure you're following the rules properly, to ensure you don't go to jail for a long time. Point being: when hiring a doctor or lawyer, the stakes are much higher than your dog pooping in the carpet. Demand is high. People are willing to pay $180,000 for a life-saving surgery or $120,000 for an attorney that will keep them out of prison. You're not going to pay over $100,000 for someone to give your pooch a walk.
Real Estate
is another highly profitable business. Why? People need a roof over their heads. So people are willing to part with tens of thousands of dollars per year just to keep a roof over their head. All these things represent very basic needs, that are on the most fundamental rung of Maslows hierarchy.
Anyway, these are just a few things to keep in mind when creating businesses. It's very helpful to know how market values are calculated in order to tap into those markets.