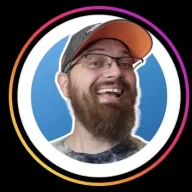 Author of The Retail Leader Book.
FASTLANE INSIDER
Read Fastlane!
Read Unscripted!
Summit Attendee
Speedway Pass
Was watching some motivational videos with the management team at work and forgive me for forgetting who to credit the quote to, but thought I would share it here. This is a butchered version, but you'll get the idea.

"The richest place on earth is the graveyard. There lies untold numbers of million dollar ideas, inventions, aspirations, hopes, dreams, and world changing activities that were never acted upon. You must not let your ideas and aspirations go to the grave with you, act on them now! You must go to the grave with your gas tank on empty and leave it all on the field right now! When you wake up act, when you go to bed, go to bed on empty knowing you took all the actions needed that day to make an impact on your hopes and dreams, your aspirations, your business, your family, etc.."

Anyways... I stopped to think about it and right now I have ideas and actions that if I died today would go to the grave without action, family members who I care a ton about that I don't always show it, and I want to change that for myself. Hopefully if you are on the bubble of taking action this will resonate with you as well and you will take action!

I am closer than ever to wrapping up my book in a different thread, I am actively pursuing my next real estate investment, and I am spending dedicated time with my daughter every day to do whatever she wants.

What will you do?