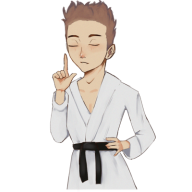 Legendary Contributor
FASTLANE INSIDER
EPIC CONTRIBUTOR
Summit Attendee
Speedway Pass
NOTE: THE PATH IS ADVANCED COACHING FOR ENTREPRENEURS COMING UP ON ITS 3RD YEAR ANNIVERSARY AND IS OFFICIALLY LAUNCHING TO THE PUBLIC. MY PROMISE IN THIS PROGRAM IS TO DOUBLE, TRIPLE, OR EVEN QUADRUPLE YOUR REVENUE (OR PROFIT) IN THE NEXT 12 MONTHS. IF YOU HAVE A SMALL, MEDIUM, OR LARGE BUSINESS AND WANT TO GROW RAPIDLY, READ ON TO SEE IF THIS GROUP IS A FIT FOR YOU:
I don't know about you but when I started my Entrepreneurial journey -- I had a thought in my mind playing on repeat:
"I'm worth so much more than I'm demonstrating."
​
I couldn't understand why I wasn't getting anywhere.
I thought "I'm smarter than this... why can't I figure this out?" or "I work harder than that guy, why is he making the money and I'm not!?"
I quickly learned it wasn't a mindset problem or a strategy problem…
It was both.​
You see, we all start in this valley. And every valley has a mountain. Some of us weird, crazy, entrepreneurial folks decide
"I need to go climb that mountain."
And when you do – it feels like the whole world is against you, doesn't it?
Your closest friends and family tell you things
you wouldn't say to your worst enemy.
"You should just give up and go back to school."
"Don't you think you should get a job?"
"That's way too risky, but it's a cute hobby you have."
I'll never forget the night I was doing my end-of-year accounting and was all excited when I saw what we had pulled in that year
: $1.8 million dollars.

That money didn't mean a Lamborghini to me. It didn't mean a mansion. It meant I could take care of my mother. That's all I ever wanted.
I had moved her in with me at that point and when I ran across to her own 'wing' to show her "what her little boy had done," she broke my heart with just a few words…
"That's nice but it won't last. You should probably go to school."
​
I was devastated.
It felt like all my hard work over the last 7 years had been pointless.
And if I'm being honest --
those 7 years were hell.
I was homeless for 2 of them.
I worked 5 jobs after that.
I slept 2 hours a night.
After 28 attempts I finally convinced someone to co-sign for my loan from the bank to open the business.
I worked even harder. 18 hours a day, 7 days a week.
I paid off the 5-year $100,000 loan in 6 months.
I had built one of the biggest businesses of its category in the country.
I felt like I had made it.
And looking back at it now, I simply wanted the acceptance that I wasn't going to get no matter what I did.
It wasn't her fault. She was conditioned from birth to think these thoughts. She was
SCRIPTED.
And here's what I learned:
In life, there are people stuck in the valley, and then there are climbers like you and I… destined to walk The Path.​
The Path of the entrepreneur.
I think everyone hears the call at some point in their lives… but most choose to ignore it.
I'm guessing if you're still reading this silly monologue that you've heard that call, too… haven't you?
I don't know if I can explain it, but it's that silent feeling inside of you that says,
"I must go. I must grow. I must try. I must win. I must build. I must succeed."
No matter the cost.
The hard part mentally and emotionally is that your friends and family will say and do things to dissuade you.
Why?
It's not because they want to see you fail. It's because they're scared of losing you. They know that if you go climb that mountain,
you're never coming back.
And even if you physically come back, you're going to be a completely different person.
See, all communication in life is either a loving response or a cry for help.
And when people say these seemingly horrible things about your dreams and building your business it really has nothing to do with you and it has everything to do with their insecurities -- and that feeling of loss is almost akin to death!
So people will lash out or even attack you simply because they don't want to see you leave that comfort zone where you're safe.
It's scary, dangerous, and lonely on that mountain –
and you're going to have to climb it alone.
But that's why I'm here with you today:
You don't have to walk The Path alone ever again.
​
We're coming up on the 3-year anniversary of a private coaching program I developed to help entrepreneurs like you and I reach the top of their own personal mountain.
We do that with proven strategies, world-class marketing, and unrivaled psychology training.
And to shoot you straight, the reason I'm posting this marketplace ad is…
I've finally grown the balls to open it up to the public.
I won't bore you with my story but for those of you who don't know, after I sold that first business and built 2 more I became the number one coach and speaker for Tony Robbins.
In the course of my own private consulting and my work as a business strategist for the big guy I've now successfully worked with – and turned around –
over 3,000 different businesses.
From many of the Fortune 500 companies down to the local mom and pop shops.
… in every industry you can imagine.
And I don't want to tell you this to pound on my chest and tell you how great I am, I tell you this because…
At this point, I'd have to be an IDIOT to not see what works and what doesn't work when it comes to growing your business.
​
And it doesn't take a million things –
only a few
.
Hell, Peter Drucker said business is only
two
things:
innovation and marketing.
I'd argue the last piece is
psychology
– getting yourself to actually follow through and take massive action on what you know you should be doing…
But most entrepreneurs fight their environment or an unsupportive spouse.
They try to climb that mountain but the constant pull of friends, family, and the extremely normal setbacks are usually enough to keep them feeling like they've got one foot on the gas and one foot on the brake!
I'm looking for climbers.
Dreamers who want to not just climb their own personal mountain but become a part of a supportive community of other people who are on The Path as well.
If that's you – I will personally work with you in your business to help you double, triple, or even quadruple your revenue (or profit) in the next 12 months.
And it's going to cost you a whopping…
(That's an
INSIDERS
joke here on the forum, don't worry if you don't get it… I'm simply saying if you want to
join The Path
, it's relatively inexpensive)
Business owners understand there is no such thing as "too expensive" or "not expensive", they think In terms of
Return on Investment.
"Hey friend, give me $10,000 today and I'll make sure you earn an extra $100,000 this year!" … would you make that trade?
Of course, it's a dumb question. You wouldn't say "would I make that trade," you'd say "how many times can I do it!?"
KA-CHING, KA-CHING, KA-CHING, baby, let's GO!
But that ROI is an example of your marketing and advertising (which is something
I'm going to personally help you build in The Path
– in fact, it's my specialty. Creating strategic marketing campaigns that work in hundreds of different industries).
You'll even get access to the templates and frameworks I used over and over again to multiply revenues for all kinds of businesses.
Not to mention…
Real Strategies that WORK.
​
Innovation is a scary word for most people in business.
Once you get a product up and selling, many people get scared to change anything…
But if you're not consistently innovating ways to improve your customers and clients' lives – their experience with you –
you're quickly going out of business.
That's why a major focus in The Path is twofold:
How do I constantly and never-endingly improve the quality of my clients lives with new products, services, and innovation…
AND
How do I create RAVING FANS.
Why raving fans?
Because in this new world economy – what we call "economic winter" – you can no longer have satisfied customers…
satisfied customers will leave you.

Raving fans will stay – and they'll bring all their friends.
We're going to develop rock-solid internal and external communication with your customers so that people FEEL wanted, needed, and appreciated.
And when you give them those EXPERIENCES – they'll come back again and again.
That's how you build a real BUSINESS (not just a transaction or some one-time free-lancing job).
Finally, the Psychology.
​
This is the challenging part to talk about with high achievers like yourself…
Why?
We think if we just knew that secret strategy or that tactic – we'd become successful…
But let me shoot you straight:
Your best level of thinking got you to where you are today.

It will not get you to where you want to be.

If it would, you would already be there.
And this is not a judgement.
​
It's simply my deep understanding of psychology these days. I've been obsessed with it, and I've even had the honor and privilege to have been personally coached by the greatest who has ever lived in this area.
You know what it costs to get a 1-on-1 with my "boss" ?
1 million dollars.
And there's a 4-year waiting list.
I've been held to rigorous standards to reach this level. I've been given the "seal of approval" AND completed countless interventions in every context.
I can get you to take action.
We – TOGETHER – can get you the life and business of your dreams.
But they say the journey of a thousand miles starts with a single step.
It's time for you to take the first step.
Join The Path with me and we'll walk it together.
- Steve
P.S. You're probably are wondering "what you get" with The Path…
​
I get so excited about this stuff I left out some of the details.
You can see them all here on the landing page.
But to give you an idea, here's how The Path works:
Each Month there will be a "Lesson of the month" – Strategies to plug and play into your business to get you from where you are to where you want to be. It could be business planning, launching new products, marketing campaigns, cart abandonment recovery, and more. I've essentially identified 13 things that if you implement one per month, it would be damn near impossible NOT to at least double your revenue that year.


Each WEEK we have a coaching and accountability call – Every Friday 10am PST / 12pm CST / 1pm EST we do an "end of week" business hours call to recap victories for the week and a quick mini-lesson as well as "open consulting". You can bring me your landing pages, product listings, email sequences, sales scripts, or whatever else you're working on and not just get MY feedback, but feedback from the entire group. The challenge most entrepreneurs face is they are ONE person trying to solve TWELVE problems. We want at least TWELVE people solving ONE problem. THAT is how you make real progress.


Ask a Coach – this is a simply way for you and I to communicate. It's your time to be selfish and ask specific questions about your marketing, strategy, or if you have a challenge personally we can walk through it together. You'll have access to me essentially 24/7 for a fraction of what it normally costs (my keynote speeches alone are $20,000 for an hour these days and as a consultant I charged $4,800 a month minimum for once a week consulting to give you perspective).


Our private group – this is where an enormous amount of value is. A paid mastermind does many things but one of the best things is it keeps the riff-raff out and the serious people engaged.


The Study Vault – Inside the Study Vault I built, you'll get access to countless hours of training and programs but more importantly, this is where I store my email templates, marketing campaigns that didn't hundreds of thousands (and two of them, millions) of dollars in revenue over the course of just a few days. If you're ever at a loss for best practices when building a sales page, writing copy, creating a dynamite product listing, or more – you'll find it here.
If this sounds pretty good, you'll want to read all of the details here to make sure it's right for you.


I look forward to serving you.
Your life and your business is a bout to change.
You are the hero on The Path.
I'm simply the guide.
Don't stay lost.
Follow me.
Join The Path by clicking here now.