Bronze Contributor
FASTLANE INSIDER
Read Millionaire Fastlane
I've Read UNSCRIPTED
Summit Attendee
Speedway Pass
I have a Terapeak subscription (for eBay listing analytics) and just noticed they have recently added a new Terapeak for Amazon feature.
I don't sell on Amazon, so I'm not sure if it'd be useful or not for those of you who sell on Amazon, but I'm guessing they'll be rolling out new features down the track.
This reminded me of the tool mentioned in this thread -
https://www.thefastlaneforum.com/we...-interesting-tool-research-demand-amazon.html
. But it doesn't seem Terapeak for Amazon is showing search demand, but rather listing analytics over a specified time period.
They have a 7 day free trial so you can always check it out in more detail. Though they do require a credit card, so make sure you cancel before they auto-charge your card if you don't need it.
Attached are a couple of screenshots of the search results.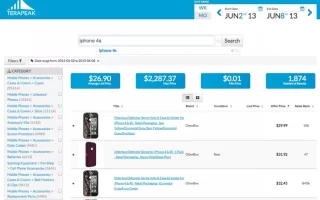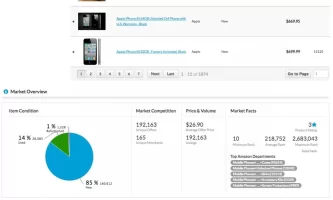 Don't like ads? Remove them while supporting the forum. Subscribe.
Last edited by a moderator: