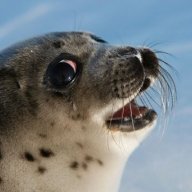 Silver Contributor
Read Fastlane!
Speedway Pass
I'm copying this from another thread because I think it could help some people realize that
there are OTHER ways besides cold emails...
I read a bunch of threads saying how they're cold emailing and it's not working...
Cold email has a super low conversion rate but it
can
work.
But I'm not here to talk about email.
I'm gonna get prehistoric on y'all...
Remember
physical mail
?
Yeah, that's how I got my first clients doing SEO (I now do AdWords...)
Here's how I did it:
---
I got a list of local businesses I felt I could help... I just scraped em off Yelp.
Yelp somehow has a lot of businesses that you can't find on Google or anywhere else.
Then get the biz owner names using
manta.com
or just some good old fashioned internet forensics. People have no privacy these days (they willingly concede it). Go to the biz Facebook and you'll find the owners name in 10 seconds. I never had to dig too hard
Then I got a bunch of invitation envelopes from the office supply store. The key is to get small pastel colored envelopes... it should look like they're being invited to some cool event. It has to stand out from all the business junk (flyers, postcards etc)...
People sort their mail over the trash can. Anything that doesn't look personal or important goes bye bye. This includes most solicitations and post cards.
So that's why I made it look personal.
I would put no return address (increases curiosity) and I would just write the name and address. Don't write it too perfect otherwise it ruins the feeling. It has to look like some old friend scribbling it up real quick.
Make a good sales letter with all the important stuff - who you are, what you have, how it will benefit them, and what to do (call me now).
Change the variables in the letter (town names, peoples names, blah blah) and print out a bunch of them for every business on your list.
Go to the post office, stamp em up (old school stamps) and send em.
Something about the archaic physical mail feels cool. It's just different. Everybody does email and calls. Plus the presentation gets them excited.
I don't remember my conversion rate but it really doesn't matter. You can sign one client and get your money and time back.
Also date the letter. The first two lines should be
Monday, 9:22 a.m.
December 11, 2018
I feel like it helps make you "realer" automatically.
And it stays in line with the personal feel.
Address them (in the letter) by first name, no last name.
And if you're feeling crazy, address the envelope with the first name as well.
Who knows. Try stuff out.
It's fun as hell and you feel real cool sending out 500 letters at the post office.
Guaranteed to get a couple calls back unless you can't write a sales letter for sh*t.
Like I said, be simple.
This is who I am
This is what I can do for you
This is why it'll benefit you
Call me at this number
Good luck
P.S. if you want to read the thread from BlackHatWorld that originally inspired me to try snail mail, go here:
22 Letters = $17,000 profit in 3 weeks.
It's a MONSTER thread with loads of value that still holds up this day...
Just sift through the dumb questions and people wanting to be spoonfed
-whiz