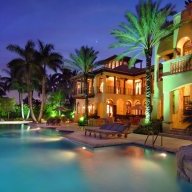 User Power
Value/Post Ratio
148%
Nov 10, 2017
33
49
25
Finding myself worrying about the competition, I have a few new ideas in the space that I'm in, and I'm afraid that the competition will copy it. Which has me thinking thoughts like... "Hmmm maybe I should make a separate site so they won't see it" and things to "hide" from the competitors.
How do you guys deal with competition?
Do you not do things in public view, hide etc, or do you think that's a fools game?
I feel like, being a new player to the space, that the competition is out to get me, a paranoid type of thing. I realize they can't just strike me down like lightening, but it sometimes feels that way. It's very intimidating, but I'm getting success with it.
Definitely have proved the concept. I have 2 main competitors. Which are already pretty well established with very fancy websites and SEO optimized to the hilt, one is using PBN's etc. Their adwords and bing ads are those full fledged ads with all the sub links and very authoritative.
In general they've established themselves REALLY well.... which makes me cautious... I've been able to get a few sales per day just from talking to people on forums and such (taking Andy's advice on helping people).
Trying to scale up
but afraid to do it, partially because I'm not sure if I can "beat them". But I suppose there is space for 1 more business
Would love to hear your thoughts on the topic, so I can move forward accordingly