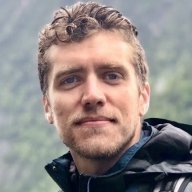 User Power
Value/Post Ratio
123%
Apr 10, 2019
26
32
Hi Everyone!
I read
TMF
almost a year ago and it kick started me into developing a small product for a mobile device (i.e. cell phone) stand and cord holder. My design philosophy was simple:
1) Research a similar, high volume selling product online and in box stores (Amazon, Home Depot, Staples)
2) Look deep into all the customer feedback in comments (on Amazon listing)
3) For 3 star, 2 star and 1 star reviews, document all the customer comments to see what the complaints were
4) Identify common trend among customer data of complaints
5) Fix those complaints (problems) with a new product design
I went through about 4 design iterations and I am confident in the design and functionality at this point. It works as intended, serves the needs of the original product, and fixes customers complaints of the original product. I currently have about 50 working prototype units that were manufactured overseas.
I'm now at a decision point to place a larger order for market testing, about 2000-5000 units. Retail price of each unit would be around $2.50 to $3.50 per unit.
It took me long enough, but I discovered the problem of how much items
cost
the seller on Amazon, Shopify, etc. If I sold at $2.50-3.50 my cost of goods sold would almost be the same, and I would nearly break even (after handling, shipping, selling fees, etc). I thought about selling in packs of 3 or more units, but still the margins are relatively small.
So, I am considering the following options:
1) Sell products at break even online to test the market and see if sales are generated
2) Go hand to hand combat in my local town and areas with mom and pop shops, trying to get them to sell in brick and mortar coffee shops, bodegas, etc (little to no shipping, processing, selling fees)
3) Try to pitch the idea to a big box store (Staples, Target, etc) and license my product (less $ risk on my part), which currently has a pending Design Patent application at the USPTO office
4) Maybe do both (1) and (2)
I could use some advice on my road map from here or any new ideas I may not have thought of! Or if there is another thread related please forward to me!
I am more into the design and development of products (engineer by profession) so bringing something to market and sales is something pretty new to me, but I'm willing to do what it takes and learn!
Thank you so much!
Jesse