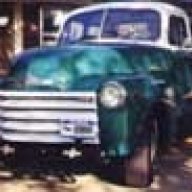 Bronze Contributor
Read Fastlane!
I thought it would be appropriate to have car brag thread. So tell us about your ride.
Mine is a 1953 Chevy Pickup. It use to be my grandfathers old service truck for a Conoco station he owned. Bought it off him for $1. I had watched this truck rot in a storage yard for years and knew it had to be mine one day. Its not exactly original anymore. The whole fuel tank inside the cab didn't appeal to me to much. Everything on it is still Chevy though. The window and hood had been smashed from 6 inch hail back in '86. My grandfather fancied himself a welder and the front grill shows it. (An old soup handle was used on part of it). Lots of other fun tidbits. The truck now gets the garage and Sunday drives. Not a bad retirement for an old work hound of a truck.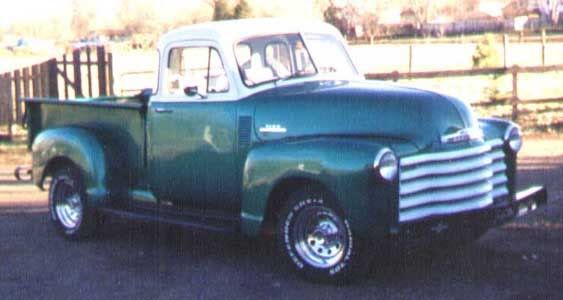 Can't wait to see others, MJ, nomadjanet etc etc. Hope to get the story behind them as well.